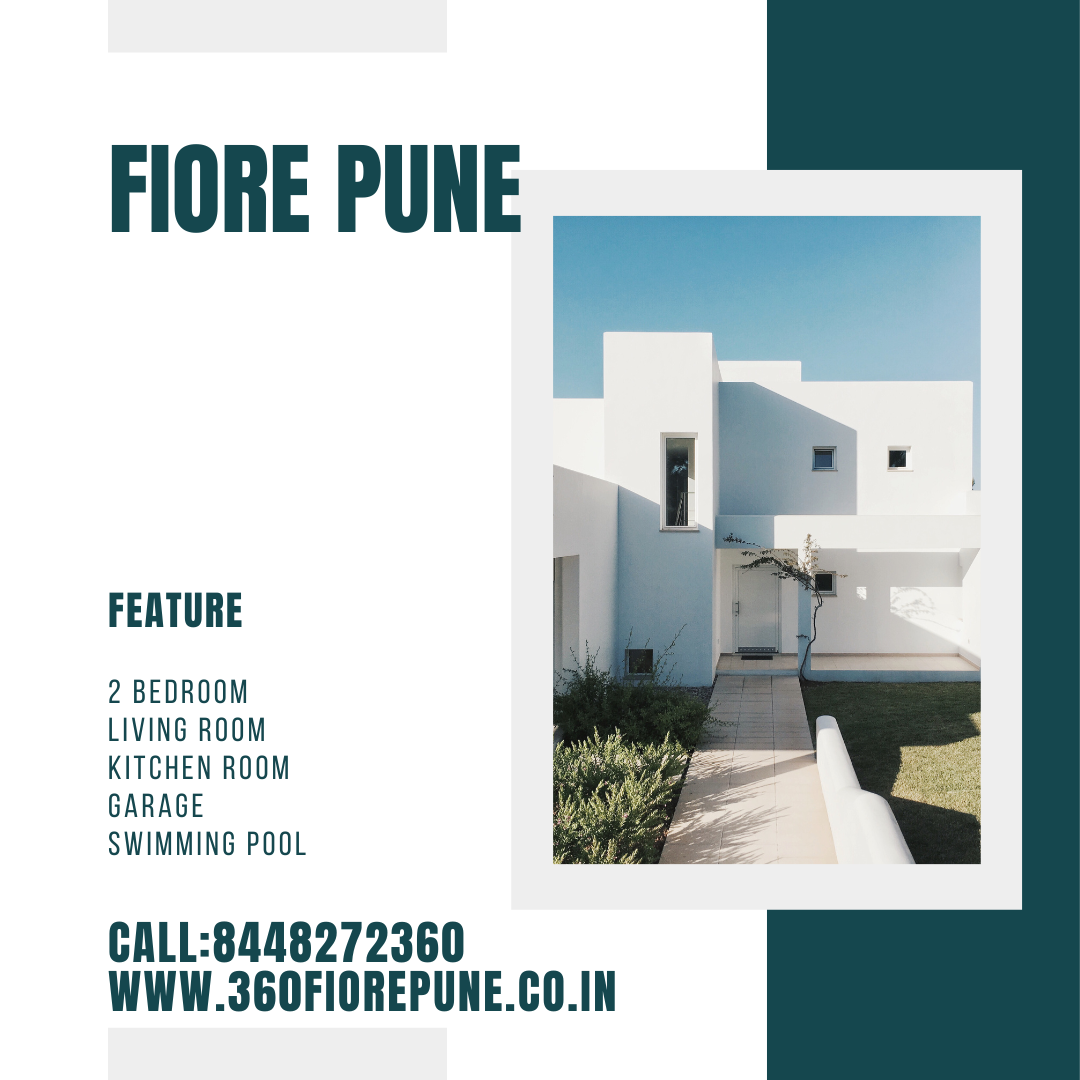 Fiore Pune: A Modern Oasis for Elevated Living
In the heart of Pune's urban landscape lies a sanctuary of elegance and serenity – Puraniks Abitante Fiore. This residential marvel stands as a testament to the perfect marriage between modern luxury and the calming embrace of nature. With an attractive starting price range of ₹43 Lac to ₹85 Lac*, this exquisite project offers a selection of 1, 2, and 2.5 BHK homes that redefine the art of harmonious living.
Abitante Fiore's defining feature is the way it weaves nature into every corner. Imagine waking up to your own Balcony Garden, or nurturing herbs in your personal Herb Planters in Dry Balconies. As you step inside, the Green Entrance Lobby welcomes you with its refreshing touch, setting the tone for what lies beyond. A Green Peripheral Boundary encircling the project ensures that nature remains a constant companion.
Luxurious living for modern life
Luxury at Fiore Pune reaches its zenith with the Infinity Edge Swimming Pool, where you can bask in the sun's warmth or relax in the Spa/Jacuzzi. For families, the Interactive Kids Pool provides endless fun, while the Courtyard Garden and Poolside Cabana create perfect retreats for relaxation. The Flora & Fauna Themed Children's Play Area sparks creativity and exploration in young minds.
Abitante Fiore isn't just a home; it's a lifestyle. The development offers a Clubhouse with Indoor Gym, perfect for fitness enthusiasts. The lush greenery extends to the Yoga Lawn and Green Meditation Lawn, where you can find your inner peace. Pergola Seating, an Outdoor Elderly Nook, and a Half Basketball Court cater to every member of the family, from the young to the young at heart.
Consider buying a Modern Lifestyle
Modern amenities and eco-conscious designs further enhance the appeal of Abitante Fiore. Rain Water Harvesting, Solar Power Backup, and a Sewage Treatment Plant speak to the project's commitment to sustainability. This is where luxury meets responsibility, and where the joy of living is enhanced by the promise of a better future. Also, citizens have access to significant entertainment venues via well-connected roads. Near the apartment building are several shopping centers, multiplexes, dining establishments, and bars.
Discover the perfect fusion of luxury and nature at Puraniks Abitante Fiore. Embrace a life where every moment is inspired by the beauty of the outdoors, and where every corner tells a story of refined living.