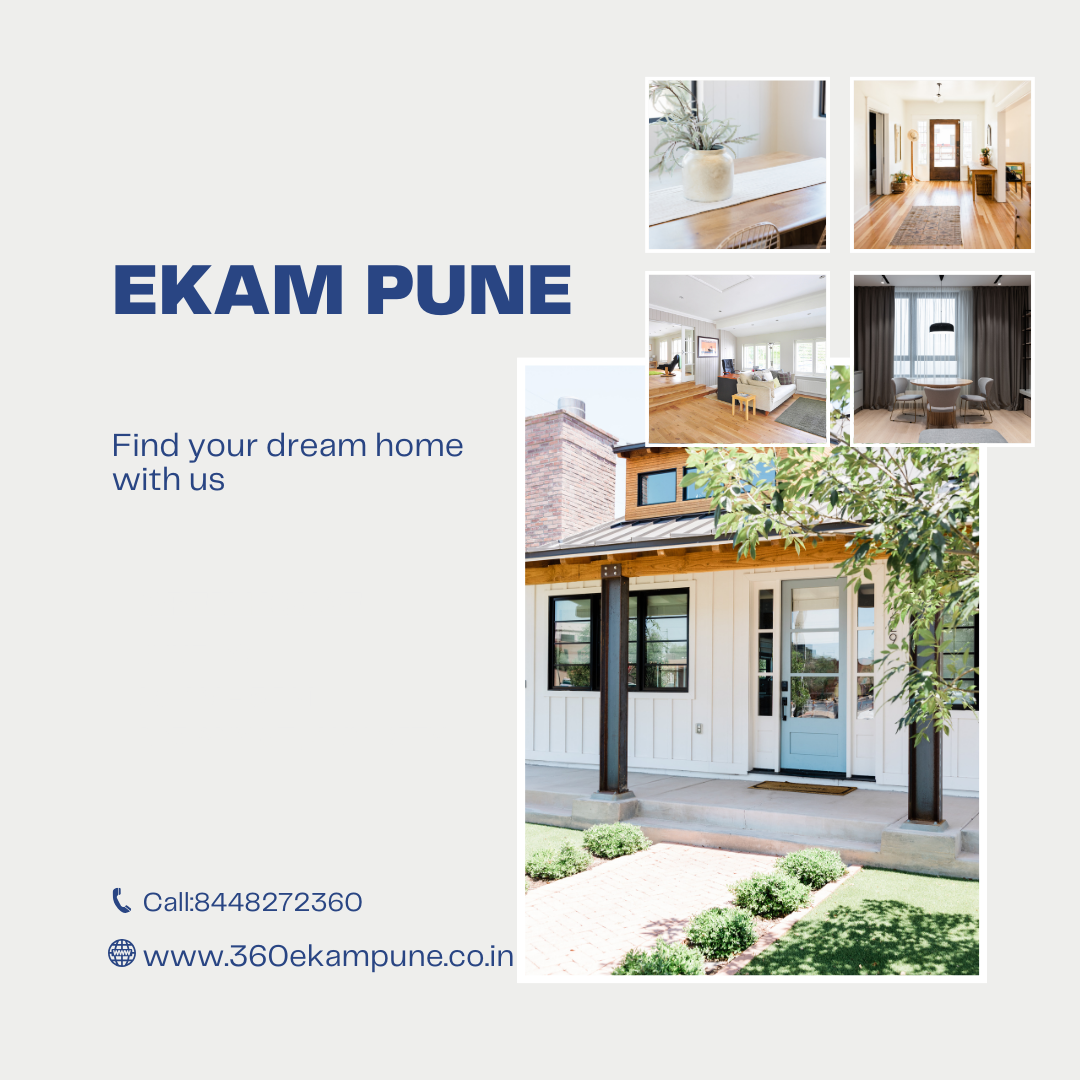 Ekam Pune: Where Luxury Meets Convenience
In the bustling city of Pune, finding the perfect home can be a daunting task. However, there's a hidden gem that deserves your attention – Ekam Pune. This new residential development in Balewadi offers a unique blend of luxury and convenience that's hard to match. In this blog, we'll explore what makes Ekam Pune the ideal choice for discerning homebuyers.
The Ekam Advantage
Ekam Pune, developed by Rohan Builders, stands out in the crowded real estate market for several compelling reasons. Here's why it's worth considering:
Prime Location: Location is key when choosing a place to call home, and Ekam delivers on this front. Nestled in the vibrant neighborhood of Balewadi, this development offers easy access to a plethora of amenities. From entertainment options like movie theaters to shopping at retail centers, everything you need is just a stone's throw away. Plus, the presence of parks and resorts nearby ensures that you can enjoy a balanced lifestyle.
Education Hub: Pune is renowned for its educational institutions, and Ekam is strategically situated near some of the best schools and colleges in the city. This means your children will have access to top-notch education, giving them a solid foundation for a bright future.
Healthcare Hub: The healthcare industry in Pune is reliable and well-developed. With hospitals and clinics in close proximity, you can have peace of mind knowing that medical care is easily accessible when needed.
Connectivity: Pune's well-planned public transportation system, coupled with an extensive network of roads and railways, ensures that you can effortlessly navigate the city. Whether you're commuting to work or exploring the city's attractions, getting around is a breeze.
Opportunities Abound
Pune's thriving IT sector has attracted top companies, leading to significant job opportunities. Ekam  proximity to these employment centers makes it an ideal choice for professionals seeking a convenient commute and a comfortable home to return to at the end of the day. Additionally, the demand for rental properties in Balewadi continues to rise, making Ekam Pune a lucrative investment option.
Ekam invites you to redefine your lifestyle – seize the opportunity to make it your new address and elevate your living experience to new heights. Your dream home awaits!