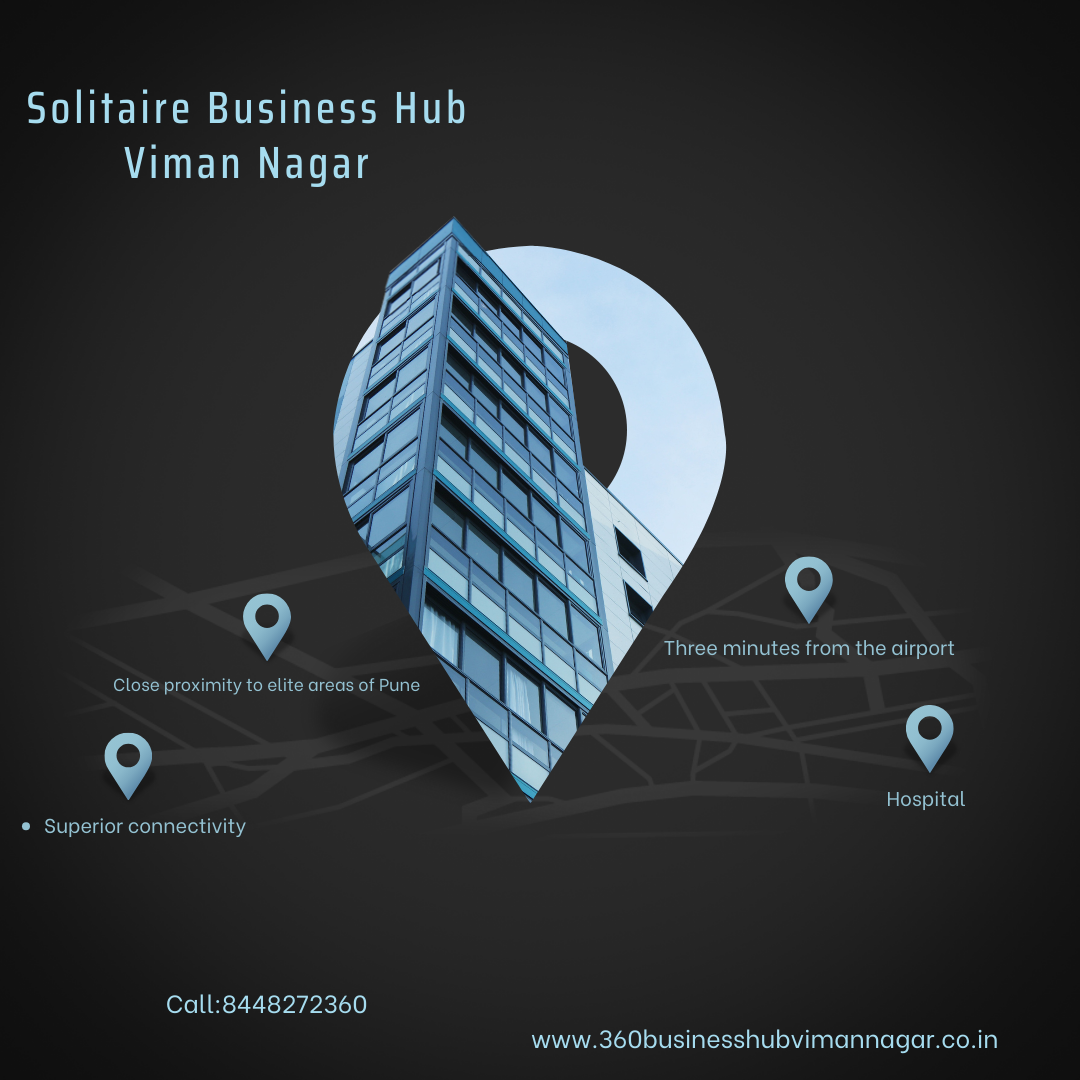 Flourish in the Premium Commercial Space
Are you ready to embark on a journey of business excellence in Pune? You should visit Solitaire Business Hub, where every step you take leads to success. Nestled in the vibrant locality of Viman Nagar, this commercial space promises to redefine the way you conduct business in Pune's cosmopolitan landscape. Welcome to the new heart of Pune City's businesses, bustling with the energy of creative minds and thriving IT enterprises. Solitaire Business Hub stands tall as a magnificent tower, a beacon of success in this vibrant hub of opportunities. With prices starting from Rs. 1 Crores, Solitaire Business Hub welcomes businesses of all scales to flourish and grow.
This cutting-edge facility offers an exceptional suite of features and amenities poised to redefine the corporate experience. Nestled within Viman Nagar's dynamic landscape, Solitaire Business Hub emerges as a beacon of innovation in the realm of commercial spaces. The grand entrance lobby serves as an elegant prelude to the professionalism and sophistication found within Solitaire Business Hub. Multiple high-speed elevators guarantee swift and seamless access throughout the facility, streamlining daily operations for all tenants. Solitaire Business Hub takes immense pride in its striking exteriors and warm, inviting interiors. The functional, aesthetically pleasing space design seamlessly marries minimalist elegance, fostering an environment that not only fuels productivity but also stimulates creativity.
A standout feature of Solitaire Business Hub is its exquisite rooftop fine-dining restaurant, where business meetings can effortlessly transform into unforgettable dining experiences. Here, the facility goes beyond the ordinary, offering an integrated approach to the modern corporate environment.
In keeping with its commitment to tenant well-being, Solitaire Business Hub features a state-of-the-art gymnasium and a tranquil spa, ensuring that your health and relaxation needs are catered to. Thoughtfully designed breakout areas further enhance the working experience, providing moments of respite and inspiration.
Strategically Located for Infinite Possibilities
Security ranks paramount at Solitaire Business Hub Viman Nagar, with cutting-edge IP cameras equipped with DVM and motion sensors in restricted areas, delivering added peace of mind and ensuring the safety of assets and sensitive information. Set in the heart of Pune's prime location, Solitaire Business Hub is a cherished destination, embraced by both residential and commercial projects. Step into an address that signifies prestige and unlimited potential. Unlock the door to success with the project, where brilliance meets efficiency.