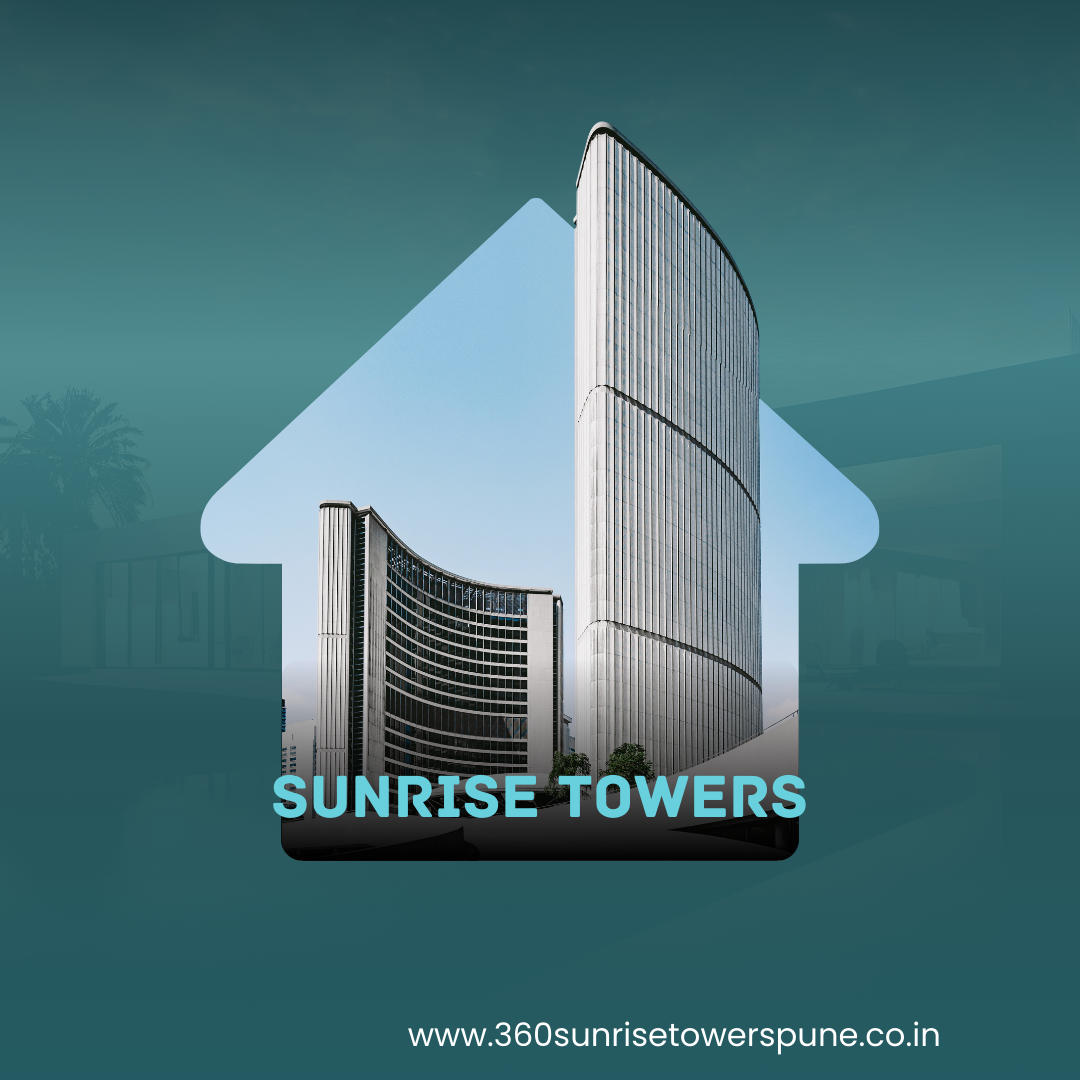 From an Innovative Concept to a Charismatic Creation
Pune is a vibrant, cosmopolitan, and beautiful city. It is one of the most progressive places in our country that is blessed with a beautiful climate & recognized by its tech industry and is also a colorful fusion of cultures and businesses. With the fast-moving urban life weaved into its magnificent heritage, Pune has evolved into a popular residential destination.
Own The Home Meant for You
The Sunrise Towers is one of the supreme projects located in Pune that caters to all the amenities an individual is looking for amongst the residential property & is designed to furnish you with the best-in-class real estate investment options. Its price starts from Rs 86.40 lakhs onwards and it offers 2 and 3 BHK residential units with a built-up area of 800 square feet to 1062 square feet depending upon the configuration of the apartments.
A Flamboyant Lifestyle
The gated township believes in the philosophy that 'when innovative ideas meet professionalism and creativity of a hand-picked team, masterpieces are conceptualized'. The development is known for the constant efforts to deliver, to our customers, functional and aesthetic spaces. Sunrise Towers Pune features an ample area for car parking and a hassle-free entry and exit from the property. It offers space to enjoy unique amenities such as landscaped gardens, a multipurpose hall, a tennis court, a swimming pool, a kids' play area, and jogging tracks. The residential spaces offer world-class infrastructure with contemporary amenities that showcase its brand visibility. The provisions for a rainwater harvesting system, round-the-clock water availability for a comfortable living, and a three-tier security system to ensure the safety of the residents are provided. The landscaping at this development is also a treat to the eye and lets you unwind with the green premises that fill the atmosphere with peace.
Bringing It All Together
With this property, you will get an amalgamation of dynamic art and nature, all the modern amenities with a desirable location, peaceful environment, and affordable pricing, there is no reason why you should think twice before looking for your dream home here. It provides unmatched connectivity from all the significant landmarks and places of everyday utility including various international schools, well-known hospitals, malls, parks, entertainment centers, and eateries.