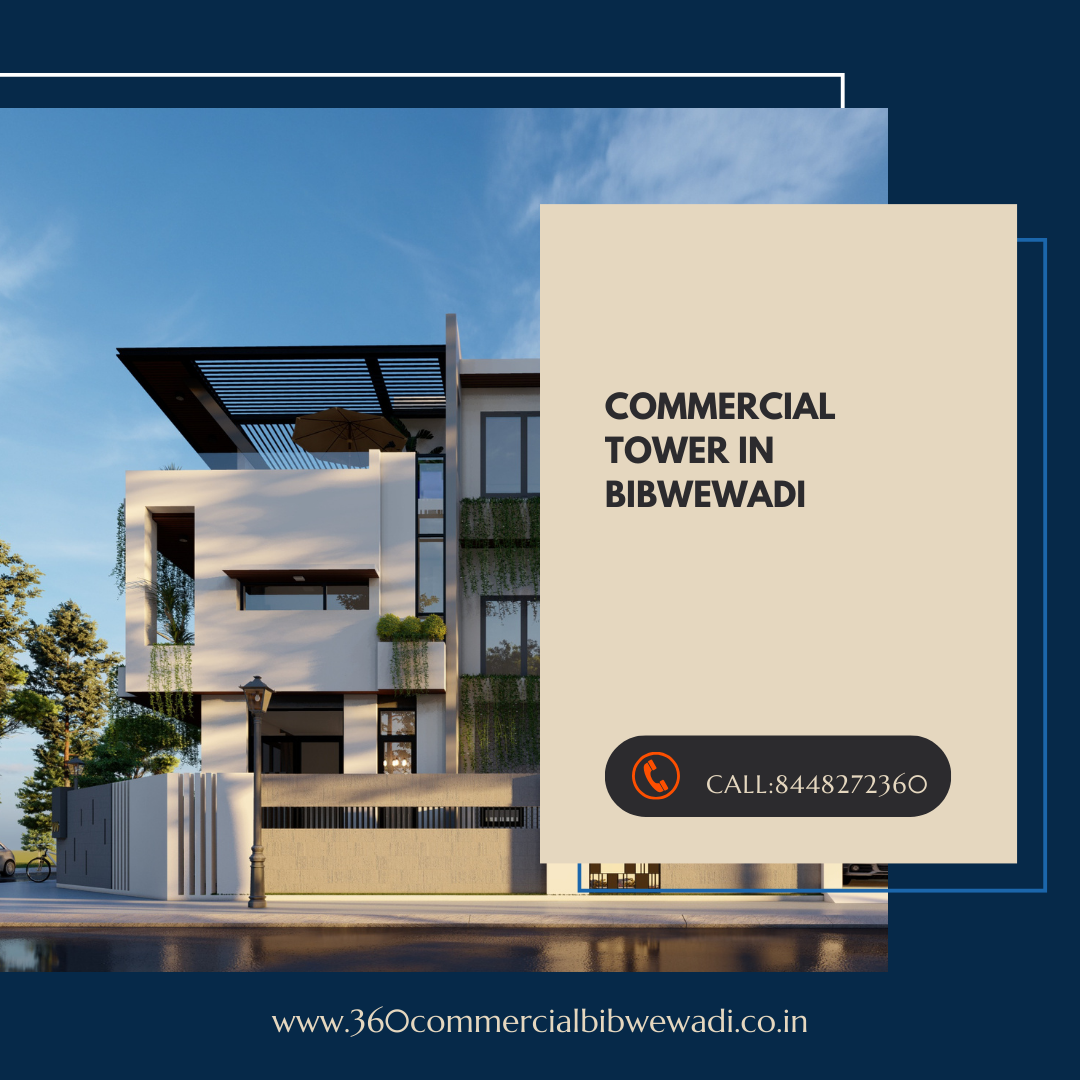 A Superb Location for Investment
Pune, India's fifth-largest metropolitan economy, has emerged as a new Centre for software companies. Thanks to its fascinating culture, beautiful environment, and diversified population, it is becoming an increasingly attractive destination to reside in. One of the most happening cities in the nation is made up of a commendable blend of modern architecture, historically significant structures with a rich cultural heritage, thriving nightlife, upscale retail areas, unique dining options, a growing business sector, and stunning parks.
Comercial Tower in Bibwewadi unveils an array of thoughtfully designed retail spaces, redefining the concept of modern commerce. Nestled in the bustling locale of Bibwewadi, these retail spaces offer an unparalleled platform for businesses to thrive and customers to indulge in a vibrant shopping experience.
Abundance of Amenities
It is not just a retail space; it's a lifestyle destination. The development offers a comprehensive array of amenities designed to enhance the retail experience. From a fully equipped gym to a sprawling food court and cafeteria, every aspect has been carefully curated to cater to the diverse needs of businesses and visitors.
This commercial marvel is strategically positioned with easy access to key destinations. Pune Airport is just 30 minutes away, while the renowned Phoenix Mall and Kharadi IT Park are within a convenient 30 to 40-minute drive. This prime location ensures that your business enjoys the benefit of accessibility and prominence in Pune's dynamic urban fabric.
The landscape garden park provides a serene escape, complementing the bustling commercial atmosphere. With features like intercom, firefighting equipment, power backup, and 24-hour water supply, the development prioritizes safety and convenience.
Standing tall with pride, it spans over 22 acres, housing 18 markets in 1, offering over 2000 shops. With 5 zones and an impressive array of 10 lakh+ products, it transforms into a shopping haven. The provision of 6000+ parking spaces, 800+ CCTV cameras, and extensive warehousing space ensures seamless functionality and customer satisfaction.
Elevated Business Opportunities
Whether you're a startup, a retailer, or a seasoned entrepreneur, Comercial Tower in Bibwewadi is designed to amplify your business endeavors. With a versatile conference room, restaurant, convenience stores, Wi-Fi connectivity, and Vastu compliance, your business operations will find the perfect setting to flourish.
The development's commitment to security and safety is evident through its 24×7 security surveillance, earthquake-resistant design, and modern firefighting equipment. This ensures a secure and progressive environment where businesses can focus on growth.