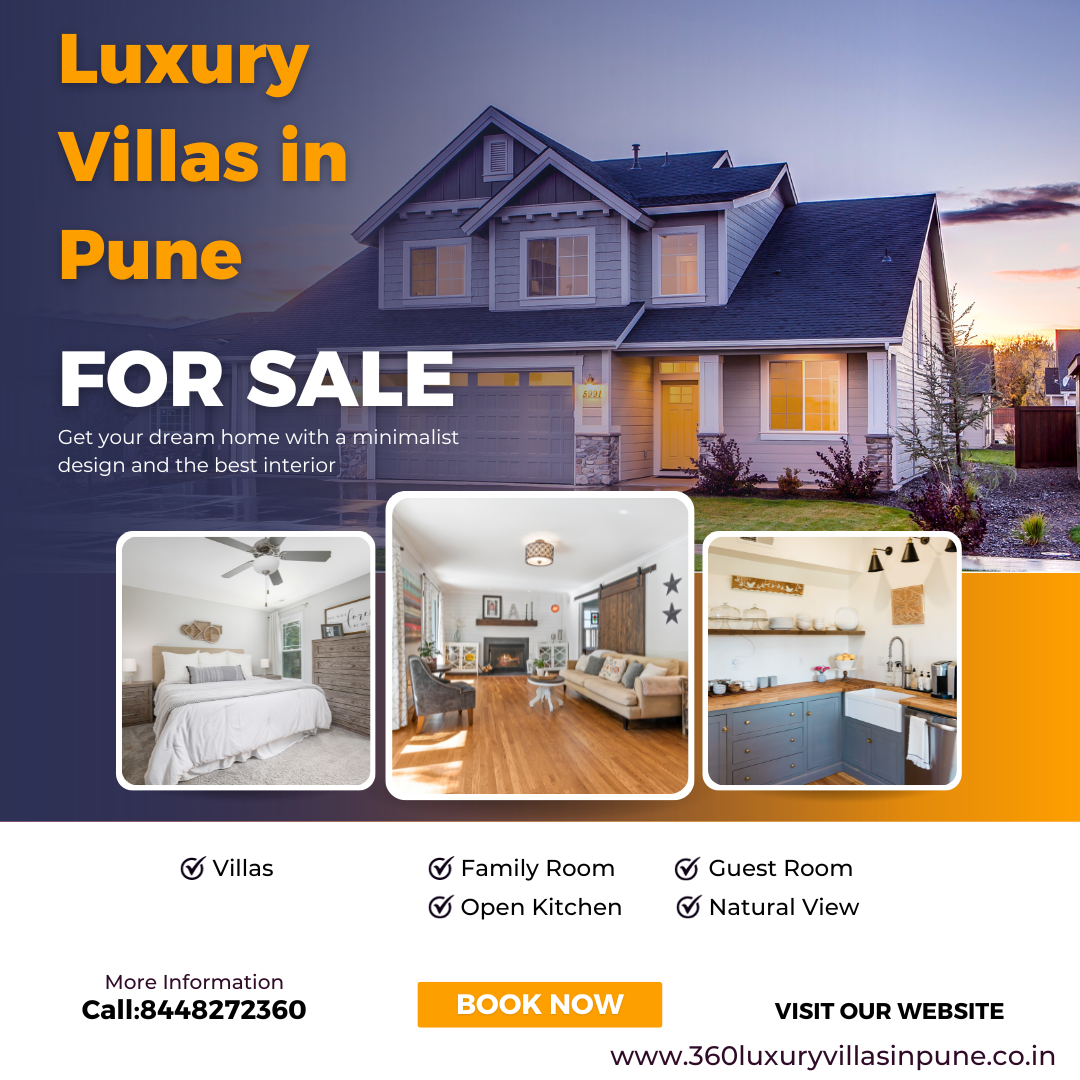 Embrace Extravagance: Discover Luxury Villas in Pune's Enchanting Wagholi
Imagine waking up to the gentle rustling of leaves, basking in the warm embrace of opulence, and living a life steeped in elegance. Welcome to the world of Luxury Villas in Pune – a realm where sophistication meets comfort, and exclusivity intertwines with convenience.
Unveiling the Epitome of Luxury
Nestled in the heart of Wagholi, Pune, these Luxury Villas redefine the concept of high-end living. As you step into these exquisitely designed abodes, a sense of grandeur envelops you. The spacious living room beckons, a space that effortlessly combines lavishness with the warmth of home. Whether you're hosting a soirée or unwinding after a long day, this room is your haven.
The culinary aficionados are not forgotten. The sprawling kitchen adorned with state-of-the-art appliances is a canvas for your gastronomic escapades. It's where culinary dreams come true, where everyday cooking turns into a delightful experience.
Elegance Meets Utility
These Luxury Villas aren't just residences; they're works of art. With five bedrooms, each accompanied by a private bathroom, these villas seamlessly merge luxury with utility. The master bedroom, in particular, is a masterpiece. A private balcony extends an invitation to unwind under the starlit sky, a personal retreat from the world.
A World of Amenities at Your Doorstep
Beyond the walls of these luxurious abodes lies a world of indulgence. The gated community boasts 'The Panchshil Club', an expansive clubhouse where your desires turn into reality. From rejuvenating spa sessions to invigorating workout routines in the fitness center, every need is catered to.
Nature enthusiasts will find solace in 'The Central Park.' Lush gardens, serene water features, and serene seating areas create a tranquil escape. The complex also offers a meditation center, kids' play area, swimming pool, indoor games, and more – an ode to holistic living.
Seize the Dream
In conclusion, the Luxury Villas in Wagholi, Pune, present an unmatched opportunity to live life king-size. Combining contemporary design, impeccable amenities, and a prime location, these villas encapsulate the essence of high living in Pune. Your journey to a life of grandeur begins here.
Don't merely dream of luxury; live it. Reserve your slice of paradise today. Experience the symphony of opulence and convenience, where every day is a celebration of the finer things in life. Your Luxury Villa in Wagholi awaits.