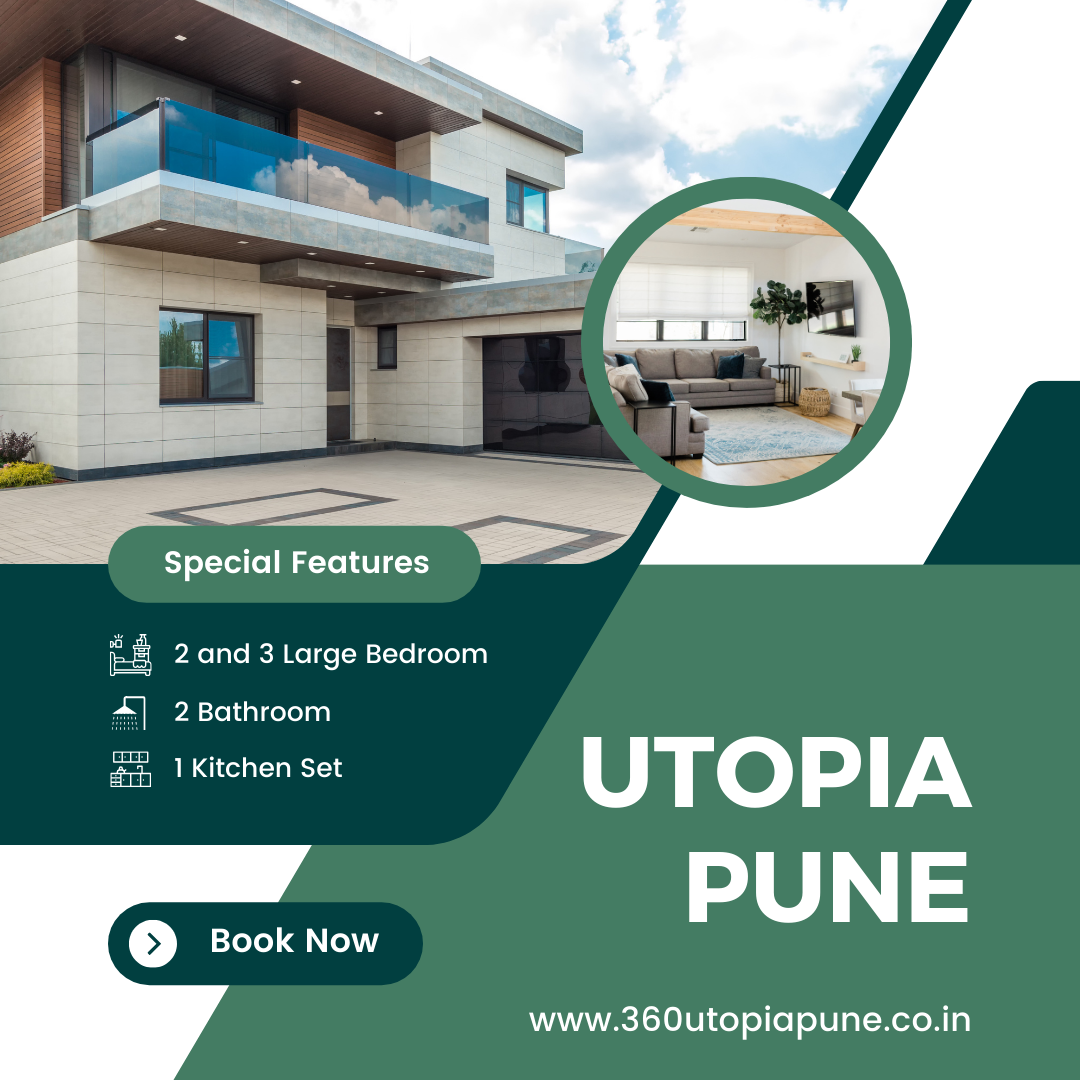 Ganga Utopia: Where Luxury Meets Tranquility
Are you in search of a luxurious abode that combines modern comfort with serene surroundings? Look no further than Ganga Utopia, a prestigious residential project nestled in the breathtaking locale of Bavdhan, Pune. This project, by Ganga Developers, redefines upscale living with a range of meticulously designed 2 and 3 BHK residences, available at prices ranging from Rs. 90 lac to 1.79 cr.
Ganga Utopia isn't just a place to reside; it's a haven of sophistication and elegance. From the moment you step into its premises, you'll be greeted by a seamless blend of opulence and functionality. The project boasts an array of amenities that cater to every facet of a luxurious lifestyle. The clubhouse serves as a social hub, where residents can connect and unwind, while the indoor games area offers entertainment for all ages, rain or shine.
A lifestyle overhauls
Families with children will appreciate the secure and engaging kids' play area, allowing the little ones to have their share of fun. If you're a fitness enthusiast, the well-equipped gym is at your service, and the inviting swimming pool beckons for a refreshing dip. For those who enjoy culinary delights, the on-site cafeteria provides a convenient option.
The lush landscape garden park and open spaces envelop you in nature's embrace, creating a tranquil environment where you can relax and rejuvenate. Safety is paramount, with advanced firefighting equipment, a three-tier security system, and 24×7 surveillance.
Utopia Pune isn't just about modern amenities; it's also about thoughtful details that enhance your everyday living. The residences feature marble flooring and veneer doors at the entrance, imported marble flooring in the living and drawing rooms, and elegant pop/gypsum finishes for walls and ceilings. Bedrooms are designed with large windows and fire sprinklers, ensuring both safety and aesthetics. The video door phone system adds an extra layer of security to your home.
Excellent locations and facilities
Strategically located, Utopia Pune offers seamless connectivity to key destinations. With a railway station just 13 km away, a bus stop at 0.5 km, and the airport at 17 km, you're well-connected. Nearby schools like Rainbow International and Ryan International, as well as healthcare facilities like Varad Hospital and Shatayu Hospital, ensure that your daily needs are met conveniently.