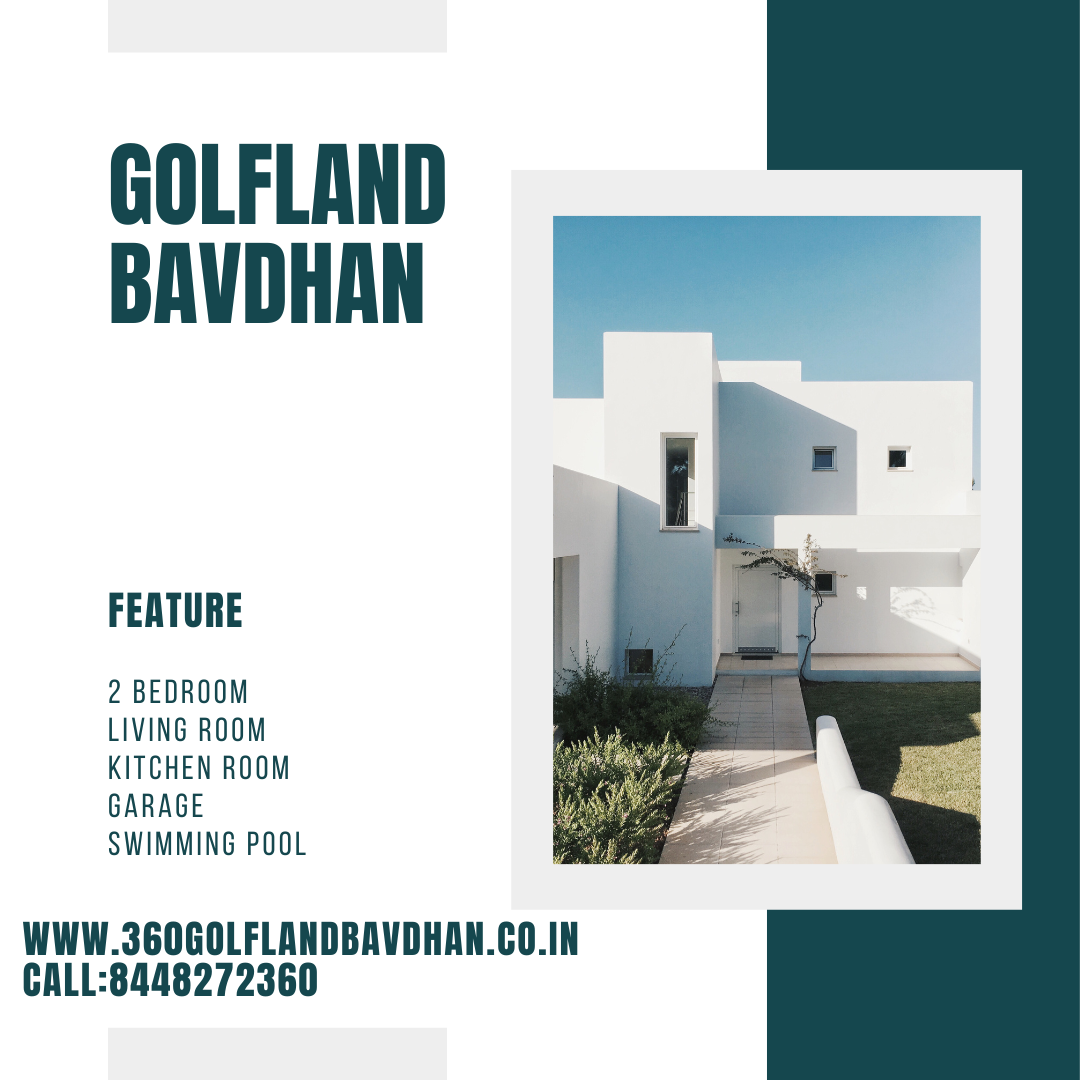 Golfland Bavdhan: Where Dreams Meet Reality
Imagine a life where luxury knows no bounds, and every day feels like a holiday. Welcome to Golfland Bavdhan, where your dream home awaits, nestled in the lap of nature's grandeur. Step into a world where opulence meets tranquility, and let us paint a picture of the exceptional lifestyle that awaits you.
A Symphony of Amenities:
Let's explore the captivating amenities that make this residential paradise truly enchanting:
Clubhouse: Immerse yourself in relaxation and celebration at our lavish clubhouse. Indulge in leisure activities, host memorable gatherings, and embrace the sheer joy of life.
Indoor Games: Fuel your competitive spirit with a range of indoor games, from intense table tennis matches to strategic chess games. There's something for everyone.
Swimming Pool: Dive into serenity in our shimmering swimming pool. Whether you seek solace in tranquil waters or lively poolside gatherings, this aquatic haven fulfills your desires.
Open Space:GolflandBavdhan pays homage to nature enthusiasts with vast open spaces and meticulously landscaped gardens, ideal for morning walks, picnics, and starlit rendezvous with loved ones.
Firefighting Equipment: Your safety is our top priority. State-of-the-art firefighting equipment ensures the security of you and your family at all times.
24-Hour Water Supply: Bid farewell to water scarcity. Golfland guarantees an uninterrupted flow of this life-sustaining elixir with round-the-clock water supply.
Car Parking: No more hunting for parking spaces. Golfland provides ample parking areas to safeguard your prized vehicles.
Multipurpose Hall: Host grand celebrations and community events in our versatile multipurpose hall, creating cherished memories.
Piped Gas: Enjoy the convenience of piped gas connections, making everyday cooking a hassle-free pleasure.
Lift: Modern elevators ensure seamless access to your abode, simplifying your daily routines.
24×7 Security: Your peace of mind is our commitment. Golfland ensures your safety with round-the-clock security, CCTV surveillance, and vigilant personnel.
Earthquake-Resistant:Golfland's structures are built to withstand nature's challenges, guaranteeing your safety.
Jogging Track: Stay fit and rejuvenated on the jogging track amidst the natural beauty of Golfland.
Imagine waking up to the symphony of birds, sipping your morning coffee on a balcony that opens up to lush green vistas. Make Golfland at Vanaha your new address and immerse yourself in a lifestyle that's beyond ordinary – it's extraordinary!