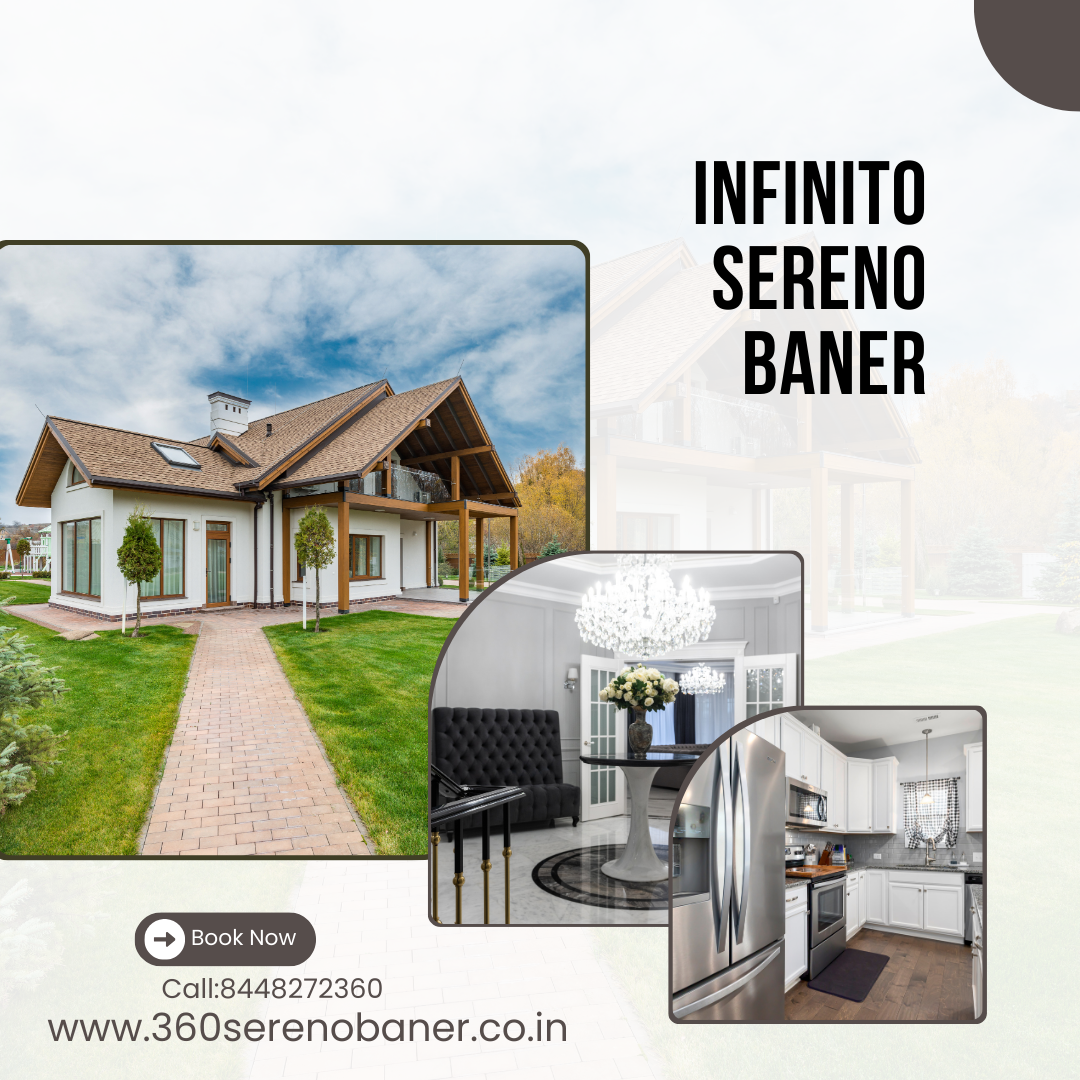 Infinito Sereno Baner – A Haven of Tranquility Amidst Urban Bustle
Pune, often referred to as the "Oxford of the East" and one of India's fastest-growing cities, is known for its dynamic urban landscape. It's a city where modernity meets tradition, and where progress is measured not just in terms of economic growth but also in providing a high quality of life. In the heart of this vibrant city lies InfinitoSereno, a residential project that encapsulates the essence of luxurious and peaceful living.
Serene Abode Amidst the Urban Pulse
Infinito Sereno, located in Baner, is a residential haven that stands as a testament to the idea that one can escape the hustle and bustle of urban life without sacrificing connectivity and convenience. Spread across a sprawling 1-acre expanse, Infinito Sereno offers a choice of 2 and 3 BHK apartments, starting at an attractive price range of ₹Rs. 85 Lac to 1.24 Crores.
Luxury and Convenience Redefined
What sets Infinito Sereno apart is its commitment to offering residents an array of world-class amenities. From a state-of-the-art clubhouse and indoor games area to a refreshing swimming pool and meticulously landscaped garden park, every aspect of this project has been designed with your comfort and convenience in mind. With power backup, 24-hour water supply, ample car parking, multipurpose halls, video security, piped gas, modern elevators, and round-the-clock security, you can experience a life of ease and tranquility.
Location Matters
One of the key highlights of Infinito Sereno is its strategic location. Situated just 100 meters from the Mumbai-Bangalore Expressway, it offers seamless connectivity to major cities. The Orchid Hotel Metro Station is a mere 5-minute drive away, providing quick access to public transportation. With Baner, Hinjewadi, and Shivaji Nagar all within a short drive, you can enjoy the vibrancy of the city while returning to the serenity of your home.
Infinito Sereno Baner is more than just a residential project; it's a lifestyle choice that promises a serene living experience in the heart of Pune. It's where you can savor the tranquility of home while being part of the city's dynamic pulse. It is an excellent choice for students and academia. Embrace a lifestyle of convenience and connectivity where every essential destination is just a stone's throw away.