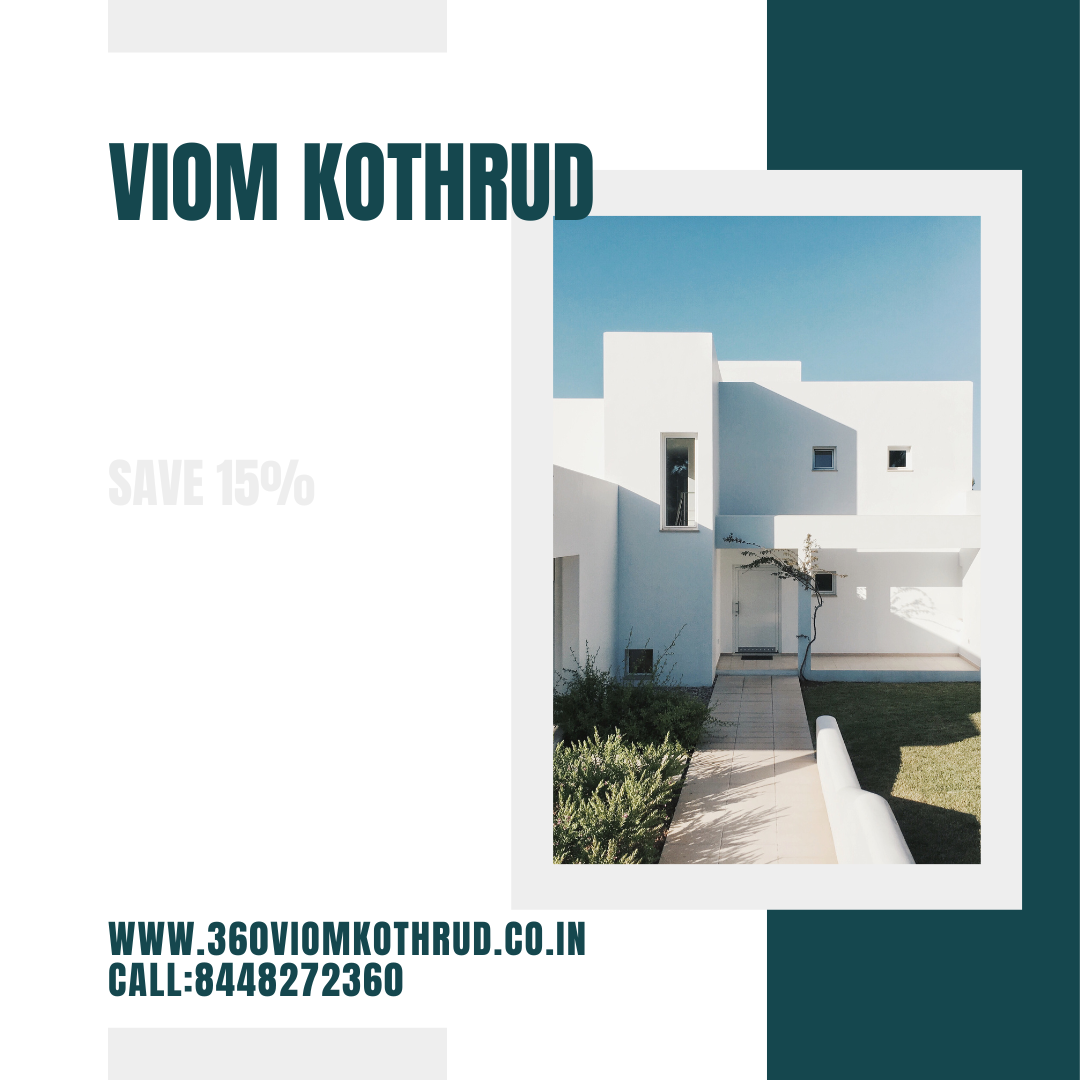 Elevate Your Lifestyle: VIOM Kothrud – The Epitome of Modern Living
Are you ready to upgrade your lifestyle and experience a new level of luxury and comfort? Look no further than VIOM Kothrud, where contemporary living meets convenience and serenity. In this blog, we'll explore how VIOM is redefining the residential landscape in Pune with its exceptional amenities, stunning architecture, and unmatched location.
Amenities That Define Opulence
VIOM isn't just a residential complex; it's a luxurious community that places your well-being at the forefront, offering an array of world-class amenities designed to elevate your quality of life. At the heart of VIOM, you'll find an elegant clubhouse, a sanctuary for relaxation and social gatherings, whether you seek solitude with a good book or vibrant celebrations with friends. Indoors, there are games like table tennis, chess, and carrom to enjoy regardless of the weather.
The indulgence continues with a pristine swimming pool inviting you to cool off during the scorching summer days or engage in invigorating laps for year-round fitness. Nature lovers will find solace in beautifully landscaped gardens and parks, providing a retreat for meditation and unwinding amid lush greenery.
VIOM ensures open spaces aplenty, offering freedom for kids to play, families to picnic, and everyone to breathe freely. Enhanced security and convenience are guaranteed through an intercom system, and modern firefighting equipment and safety protocols prioritize residents' safety.
Uninterrupted living is guaranteed with reliable power backup, while rainwater harvesting systems contribute to a sustainable future. Enjoy the luxury of 24-hour water supply, making life more comfortable. For special events, the multipurpose hall adapts to your needs, from celebrations to meetings.
State-of-the-art video security systems monitor and safeguard the premises 24/7, and piped gas connections in the kitchens make cooking convenient and eco-friendly. Modern lifts eliminate the need for climbing flights of stairs, and a robust three-tier security system and 24×7 security personnel provide peace of mind.
Stay active and healthy on the dedicated jogging track, ideal for morning runs or evening strolls. Forget the hassles of home maintenance, as VIOM boasts an efficient team of maintenance staff dedicated to keeping everything in top condition. VIOM Kothrud truly defines opulence with its exceptional amenities, ensuring a lifestyle of unparalleled luxury and comfort.
VIOM isn't just a place to live; it's a lifestyle upgrade. With its remarkable amenities, prime location, and unwavering commitment to safety and sustainability, VIOM Kothrud offers an exceptional quality of life. Make VIOM your new address and elevate your lifestyle to new heights. Don't miss out on this opportunity to live your best life in Pune's most sought-after residential complex.