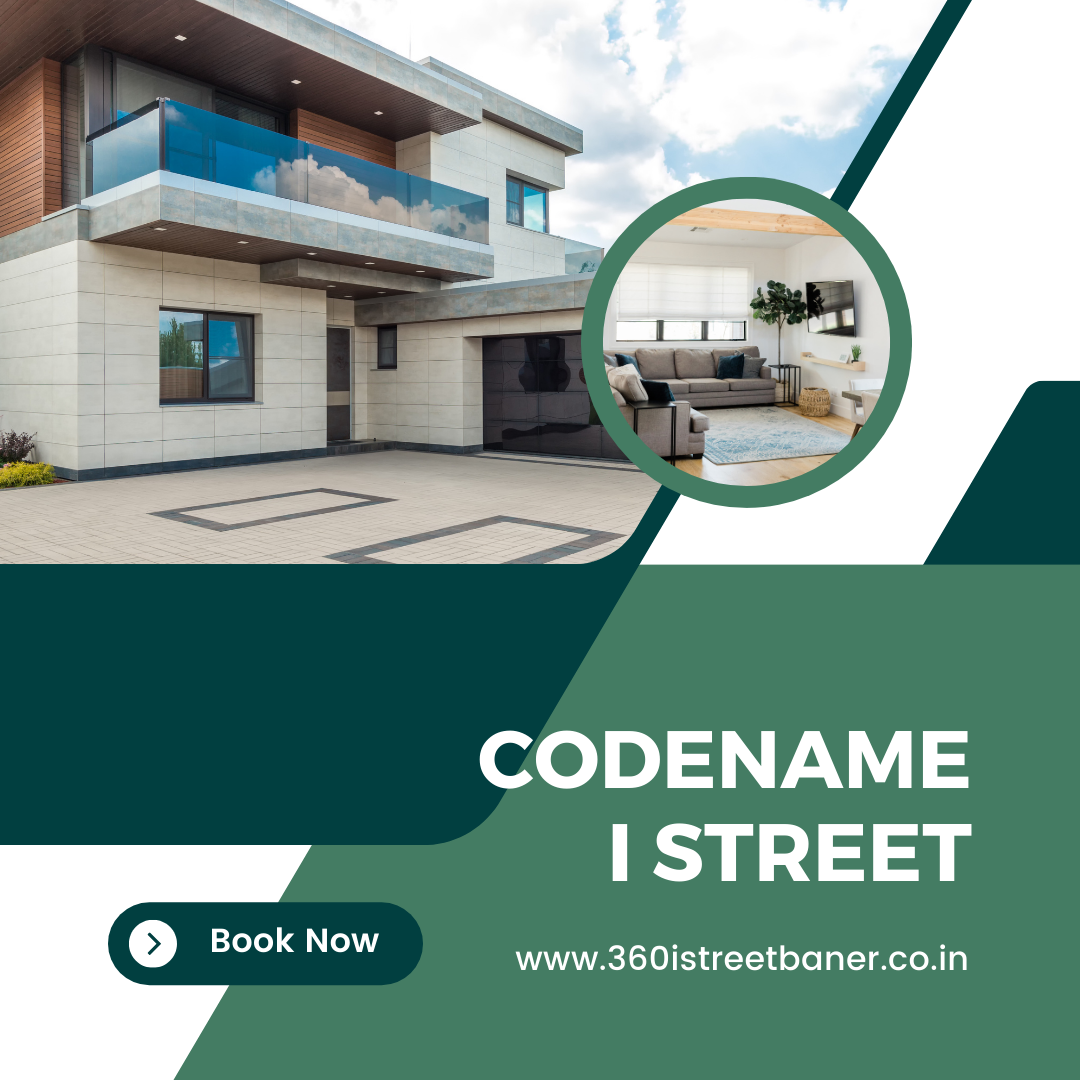 Codename I Street: A Retailer's Paradise in Pune's Baner
Nestled in the thriving locality of Baner, Pune, Codename I Street is poised to become the go-to destination for retailers and entrepreneurs seeking prime retail spaces. This retail venture promises an unprecedented opportunity for businesses to thrive in the bustling heart of the city.
Prime Retail Spaces
Codename | Street offers a range of retail spaces, with sizes ranging from 264 to 612 square feet, catering to a diverse array of businesses. Whether you're a boutique fashion store, a gourmet cafe, or a high-end electronics retailer, these modern, premium spaces provide the perfect canvas for your retail aspirations. With prices starting at Rs. 91.08 lakhs and going up to 2.25 crores, these spaces offer excellent value in one of Pune's most coveted locations.
Unmatched Footfall
What truly sets Codename | Street apart is its exceptional location within a massive township. With an estimated occupancy of over 40,000 people in the next 2-3 years, and a projection to cross 1,00,000 in the next 4-5 years, this is a retail space that's bound to witness massive footfall. It's an opportunity to tap into a thriving customer base like no other in the city.
Grand Design and Infrastructure
The design and architecture of Codename | Street are nothing short of grandeur. It features a wide frontage, modern infrastructure, and a prime location with two sides facing 36m and 15m roads. Additionally, right behind the project is the upcoming VTP township of 3000 units, accessible only through the 15m Road. This strategic positioning ensures that your retail business benefits from high visibility and accessibility.
Convenience and Connectivity
Codename | Street boasts a host of amenities, including a food court, firefighting equipment, power backup, ample car parking, video security, lifts, escalators, convenience stores, 24×7 security, and earthquake-resistant construction. Moreover, its location offers excellent connectivity to key areas of Pune, such as BRT Bus Stand (2 min), Chinchwad Railway Station (20 min), WakadChowk (10 min), and Hinjawadi (2 min), making it a convenient shopping destination for both local residents and commuters.
Assured Appreciation
Investing in a retail space at Codename | Street not only provides a platform for your business but also assures appreciation in value over time. The booming neighborhood and the massive upcoming developments in the vicinity make it a sound investment choice.