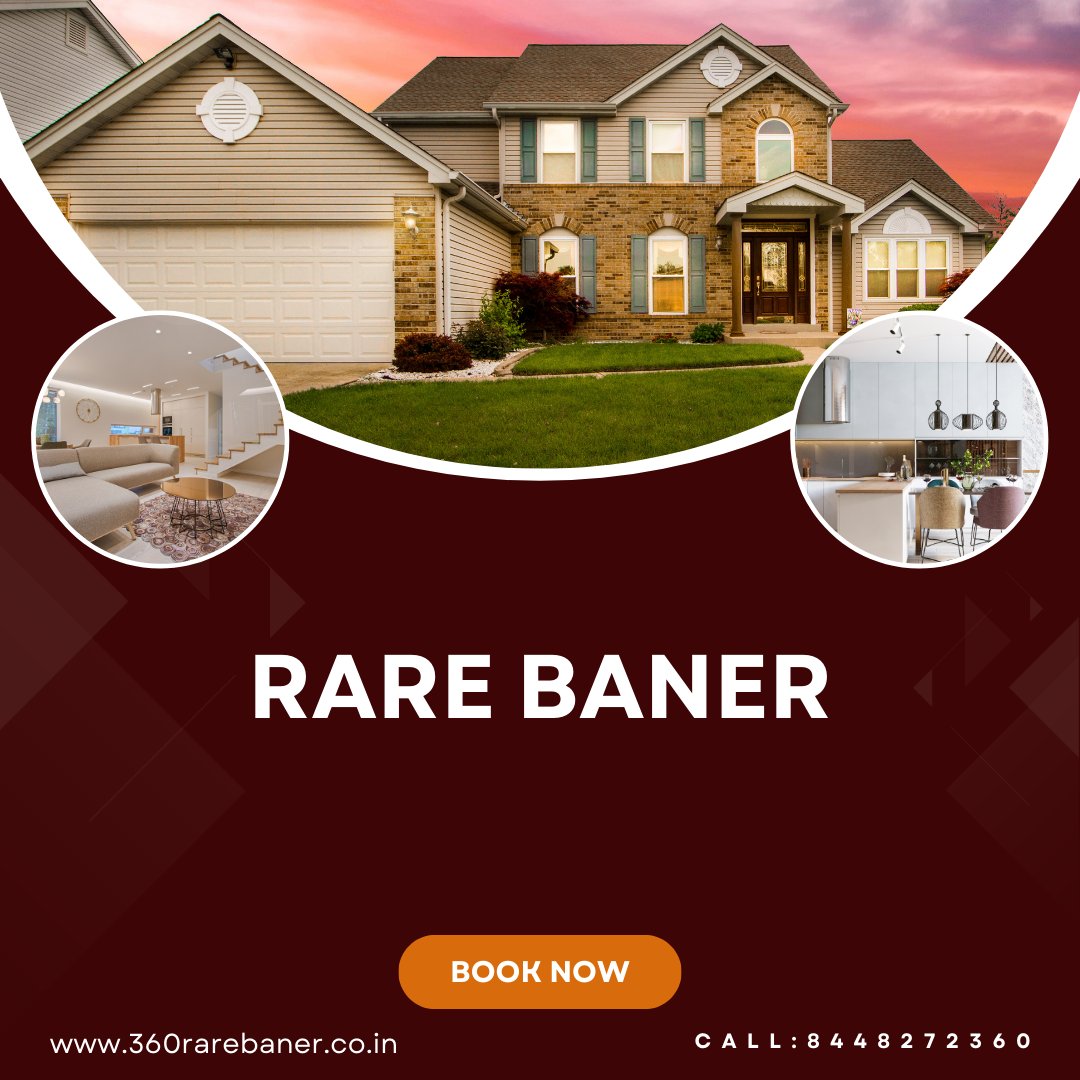 Rare Baner, Pune: Your Gateway to Exclusive Living
Introducing Rare Baner, the epitome of luxury living in Pune. Offering a range of 2 and 3 BHK apartments with prices starting from ₹1 Cr to ₹1.35 Cr*, it is not just a residential complex; it's a lifestyle statement that promises exclusivity and sophistication.
Crafting a Unique Lifestyle
Rare Baner prides itself on delivering an extraordinary living experience. Here's a glimpse of the exceptional amenities and features that set it apart:
Clubhouse Haven
Step into our opulent clubhouse, a space designed for relaxation, socializing, and hosting memorable gatherings. It's where you can create lasting memories with family and friends in a setting that exudes luxury.
Serenity in Meditation
Find solace in the tranquil meditation center. Escape the chaos of daily life and reconnect with your inner self in this peaceful sanctuary.
Indoor Entertainment
For those with a competitive spirit, Rare offers indoor games like table tennis and billiards. Challenge your neighbors to friendly matches and enjoy hours of entertainment.
Kids' Wonderland
Children have their own dedicated play area, a safe and fun space where they can make friends and embark on countless adventures.
Refreshing Oasis
Dive into the sparkling swimming pool or simply relax by the poolside. It's your personal oasis where you can unwind and beat the city's heat.
Nature's Embrace
Stroll through the lush landscaped gardens, reconnecting with nature in the heart of the city. It's a serene escape from the hustle and bustle of urban life.
Open Spaces for All Ages
Rare provides ample open spaces for outdoor activities, picnics, or simply basking in the outdoors. There's room for everyone to enjoy.
Safety Assurance
Your safety is paramount. It is equipped with advanced firefighting equipment, 24-hour security, and a 3-tier security system, ensuring that you and your loved ones are protected at all times.
Convenience at Your Fingertips
Experience convenience like never before with features like power backup, rainwater harvesting, 24-hour water supply, dedicated car parking, and a multipurpose hall for your special occasions.
Modern Living Amenities
Stay connected and secure with video security, lift facilities, piped gas, and other modern amenities designed to enhance your lifestyle.
Health and Wellness
Maintain an active lifestyle with the dedicated jogging track. It's your personal fitness haven, supported by a dedicated maintenance staff that ensures everything is in top condition.
Earthquake-Resistant Living
Rest easy knowing that your home at Rare is built to withstand the test of time and nature, providing you with lasting peace of mind.
Pricing and Availability
Rare Baner offers a range of 2 and 3 BHK apartments, with prices starting at an attractive ₹1 Cr to ₹1.35 Cr*. Flexible payment options make owning your dream home a reality.
Don't miss the opportunity to be a part of the Rare Baner community. Contact us today to schedule a site visit and embark on a journey to discover the extraordinary. Rare is where your dreams of exclusive living come to life.